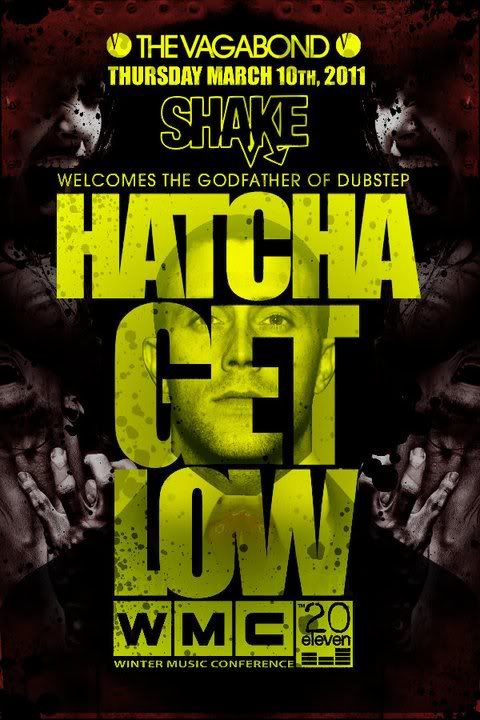 It's here!
GET LOW WMC
business! Here's the timeslots for all 3 areas of
tonight's event
at
The Vagabond
:

10:00- BAR- ROB RIGGS-
Hip Hop from experimental beats to the bangers.
10:30- MAIN- ASHWORTH-
Our Bi-monthly Resident returns with new heat.
11:30- MAIN- JUAN BASSHEAD-
WMC exclusive, rare 2 hour set from GET LOW's Resident DJ.
12:00- PATIO- SENSITIVE SIDE-
Eclectic sounds kicking off outside and between live sets.
12:30- PATIO- SOUNDUO-
Live dubstep from members of Jahfe.
1:00- BAR- A-TRAIN-
Our Resident dance floor wrecker does his thing.
1:30- MAIN- HATCHA-
The Godfather of Dubstep has another meeting with the Miami syndicate.
1:30- PATIO- AGAPE FEATURING NADIA HARRIS-
Live 11-piece "Symphonic Set" of reggae/dub/funk sounds.
3:00- MAIN- SOMEJERK VS METHODUS-
WMC exclusive B2B set from two of South Florida's finest.
If you don't have your tickets yet (or if you're under 21), get them now and save at the door: http://bit.ly/hatchatix